KBSG series 6kv, 11kv flameproof movable dry-type transformer
Product Detail
Product Tags
Features of Products
The KBSG series mining explosion isolation dry transformer conforms to new GB 8286, mineral product separates explode migration transformer substation requests. Insulating the material adopts C class or H class to insulate, hot stability good, cooling offway a doption ANAN, be applicable to there are air and coal dust of the methane mixture, and there is the mineral well, mineral mountain, tunnel of explosion danger etc. environment, also be app licable to shortage with air and steam environment which decays metals and breakaqe to insulate. Settle the frequency as 50 Hz. a primary voltage is 6 kV or 10 kV, and neuterqender not to connect ground for the power system, for use various motive equipments in the environment with various use electricity device to provide power supply.
Transformer Type Meaning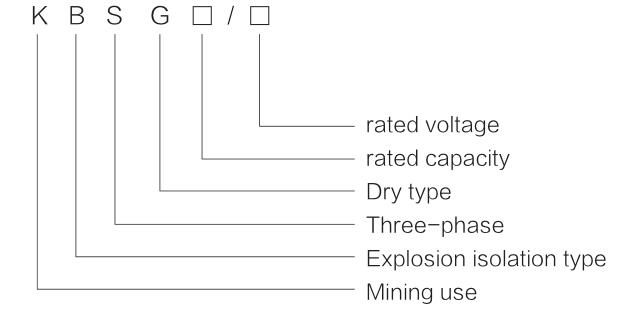 Using environment and working condition
1、The installment highly does not surpass elevation 1000m, the special environment gives the explanation in addition
2、Amblent temperature:
Highest air temperature+40℃;
Highest daily average air temperature+30℃;
Highest annual average air temperature+20℃;
Lowest outdoor air temperature-5℃.
3、The surrounding air relative humidity is not bigger than 95%(+25℃ when)
4、In has the methane and the coal dust, also has the explosion hazard in the mine pit;
5、Does not have, the vibration as well as with the gradient does not surpass in 15° environment
6、Does not have sufficiently the dipping and the insulation gas and the steam;
7、No-water drop place;
8、The supply voltage profile is approximate to the sine wave;
9、The three-phase supply voltage approximate is symmetrical; (When extracts this condition stipulation, separate consultation)
Prouduct standard
GB 8286-2017 GB3836-2017
GB/T10228-2015 GB1094.11-2007
Tech deata of 6kV KBSG series dry type mining explosion isolation dry type transformer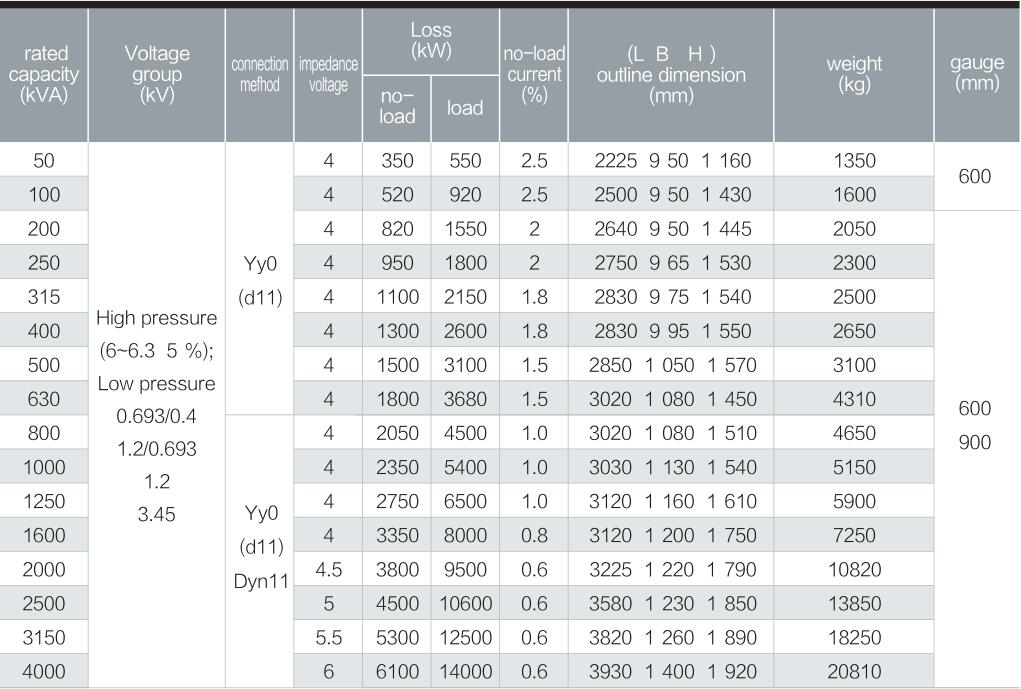 Tech deata of 11kV KBSG series dry type mining explosion isolation dry type transformer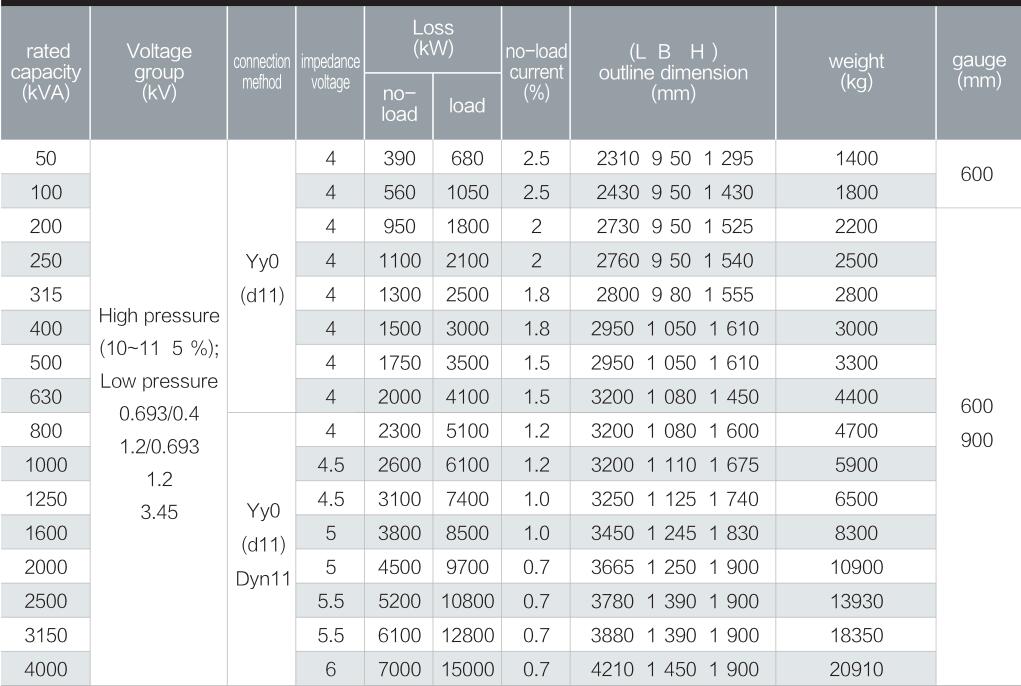 Note: The above data provides a reference only, movable transformer substation the basis switch of the shape size of transformer substation is different
---
---